Surgical error claims can result from medical negligence. If you have suffered due to a surgical error that amounted to negligence, then you may be entitled to claim compensation.
Surgical procedures can be carried out through the NHS or privately. While the majority of surgeries are completed without unreasonable issues, problems do unfortunately occur with some procedures. If a healthcare provider caused a surgical error through negligence, and you're seeking compensation because you suffered unnecessary harm as a consequence, you'd need to provide proof of the harm you endured. That's where this post aims to help.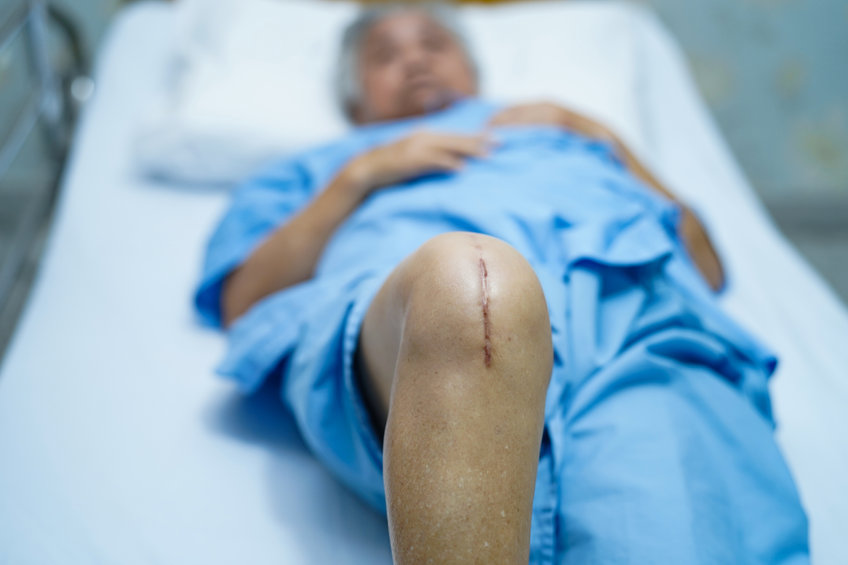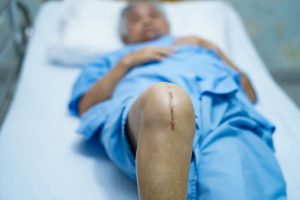 In this post, we'll explain what you need to know about surgical error claims. We'll go through the main requirements to make such a claim and explain how surgical errors can occur.
Select a Section
1.       What Are Surgical Error Claims?
2.       Examples Of Surgical Errors
3.       How Much Compensation Could I Get For An Operation Gone Wrong?
4.       Could I Make A No Win No Fee Medical Negligence Claim?
5.       How To Take Legal Action For A Surgery Error
6.       More Clinical Negligence Guides
7.       Surgical Error Claims FAQ
What Are Surgical Error Claims?
Surgery negligence refers to incidents where a surgeon or another medical professional makes an error during a surgical procedure that is considered negligent behaviour.
When you undergo a surgical procedure, the medical professionals overseeing it owe you a duty of care. Essentially, they need to treat you with the minimum standard of care.
Not all surgical errors will lead to a claim. There may be a certain level of reasonable pain involved with surgery and recovery. However, if a preventable surgical error leads to you suffering further or new unnecessary harm, you could claim.
The NHS recommends that if you receive what you consider to be inadequate healthcare with them, you should make a complaint to them before proceeding with a compensation claim. You may ultimately decide to go through with a claim anyway. However, an official complaint can be investigated by the NHS and provide useful information which could later help with any claim made.
Examples Of Surgical Errors
There are different kinds of errors that could potentially be made during a surgical procedure. Examples include the following:
The wrong type of surgery is performed
Surgery is performed on the wrong body part
A foreign object is left in the body after a procedure
An infection is caused due to poor hygiene practices
The patient is injected with too much or too little anaesthetic
Nerve damage or damage to the organs occurs without the necessity
Some types of surgical errors are classified as never events by the NHS. This term applies to medical errors which are considered very serious and entirely preventable since guidance and safety recommendations are in place. One example of a never event is leaving a foreign object in the patient's body.
How Much Compensation Could I Get For An Operation Gone Wrong?
Compensation for successful surgical error claims can vary. That's because several factors (that are generally unique to you) are taken into consideration when your compensation amount is being calculated. These factors include the type of injuries you've suffered, how severe they are and how much they've impacted your quality of life.
Any injuries that you are compensated for as part of your claim are covered under 'general damages'.
The compensation table below shows potential award brackets for different types of injuries that you may have suffered due to surgical errors. These figures are taken from the Judicial College Guidelines (JCG), which solicitors use to help value injuries.
If you're unable to see your injuries in the compensation table above, reach out to our advisors who can value your claim for free.
In order to support your claim for general damages, you'd attend a medical assessment. This is part of the medical negligence claims process and a solicitor from our panel could arrange it to be in your local area. An independent medical professional would assess your injuries and create a report. There are two purposes of the report:
To show the severity of your injuries.
To assess whether medical negligence caused, worsened or had no link to your injuries.
If there's no link between your injuries and medical negligence, you might find it hard to claim. However, if the injuries are found to have been caused or exacerbated by medical negligence, you could use the report as evidence. Your solicitor would also be able to use it to value your injuries.
Special Damages In Surgical Error Claims
If you're able to be compensated for general damages, then you may also be eligible to receive compensation for special damages. Compensation for special damages is offered specifically for financial losses which are directly linked to the injuries you're claiming for.
Examples of financial losses that could possibly be covered under special damages can include the following:
Loss of income (if you had to take unpaid time off work to recover, for example).
Loss of future potential earnings if the injury means you can no longer carry out a role on the same salary level or can't work at all.
Transport expenses (after travelling to get the medical treatment you need for your injuries, for example).
Evidence of special damages can include invoices, payslips and receipts.
Could I Make A No Win No Fee Medical Negligence Claim?
If you've been harmed by a surgical error, certain requirements will have to be met in order to make a claim that could succeed. For example, surgical error claims need to show that the claimant had a surgical procedure where substandard treatment led them to suffer avoidable harm.
Time Limits
You'll also need to make sure you start your claim within the correct time limit. Under the Limitation Act 1980, a surgical error claim generally starts within 3 years of when the incident occurred. Alternatively, the 3-year time limit starts from the day you gained knowledge that negligence at least contributed to your injuries. This is referred to as the date of knowledge.
The time limit for starting a personal injury claim can be frozen (at least temporarily) if you are under the age of 18. The 3-year time limit would start on the date of your 18th birthday if nobody has claimed for you yet. Otherwise, a litigation friend could claim on your behalf before your 18th birthday.
If you lack the mental capacity to claim, a litigation friend could do so on your behalf. If you recover mental capacity, you would have 3 years from the date of recovery to claim.
No Win No Fee
When you have enough evidence and time to begin a medical negligence claim for a surgical error, then it's preferable to start it as soon as you can. You may be able to make your claim using the services of a solicitor under a No Win No Fee agreement. This is also known as a Conditional Fee Agreement (CFA).
A No Win No Fee agreement can offer several benefits, including the following:
Should your claim be unsuccessful, your solicitor's fees won't need to be paid.
You won't need to pay any upfront solicitor fees.
You also won't need to pay solicitor fees during the claim.
If your No Win No Fee claim succeeds, then a small percentage of your compensation will be deducted by your solicitor as a 'success fee'. The amount of this fee is capped by law.
Our panel of solicitors can offer help with surgical error claims on a No Win No Fee basis.
How To Take Legal Action For A Surgery Error
For specialist advice on taking legal action for a surgery error, you can contact Medical Negligence UK today. You can reach us by:
Calling the phone number at the top of the page.
Using our live chat to get instant answers.
More Clinical Negligence Guides
For more advice on claims related to medical negligence compensation, you can view the following resources:
NHS Resolution Annual Statistics
Surgical Error Claims FAQ
In this final section of our surgery error compensation post, we've answered some commonly asked questions about this subject.
What do I do if a surgeon makes a mistake?
If you are harmed by an error from a surgical procedure, then you should first seek medical treatment for any injuries or illnesses that you've suffered as a result. If you wish to make a compensation claim for the surgical error, you should ensure that it constitutes medical negligence and then collect evidence to support your case. You could also consider contacting a solicitor who has experience in handling surgery error claims.
What is the most common surgical error?
Some of the surgery errors that may be covered in a surgical error claim could include anaesthetic errors, leaving a foreign object in the body, wrong-site surgery, severed nerves or damage to organs.
Thank you for reading our post about surgical error claims.