Medical Misdiagnosis Claims
When you go to visit a medical professional or hospital about a health issue, you are reliant on them diagnosing your problem. Unfortunately, mistakes can sometimes be made during diagnosis. A misdiagnosis could make an existing condition worse or even cause extra health issues for a patient. If you are unfortunate enough to experience a medical misdiagnosis, then you could be entitled to claim compensation from a healthcare provider. In this guide, we'll look at how medical misdiagnosis claims work and when they may be started.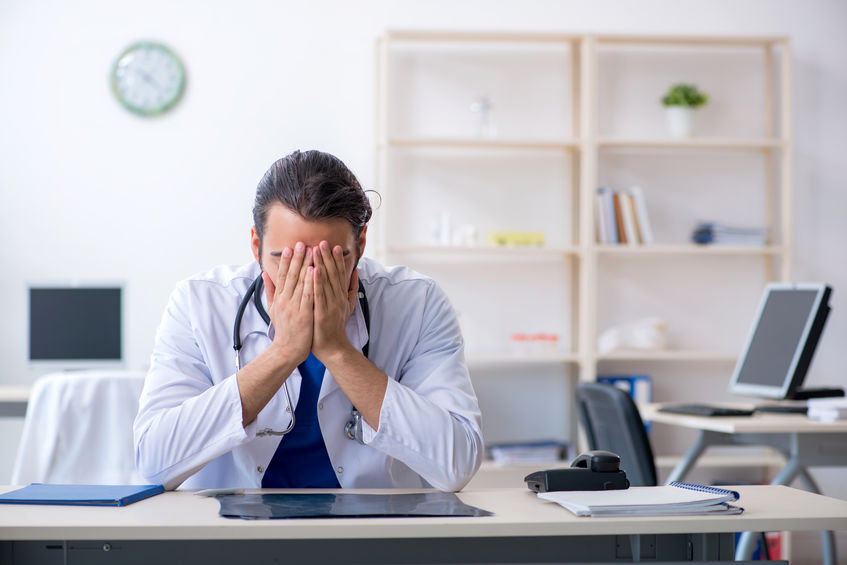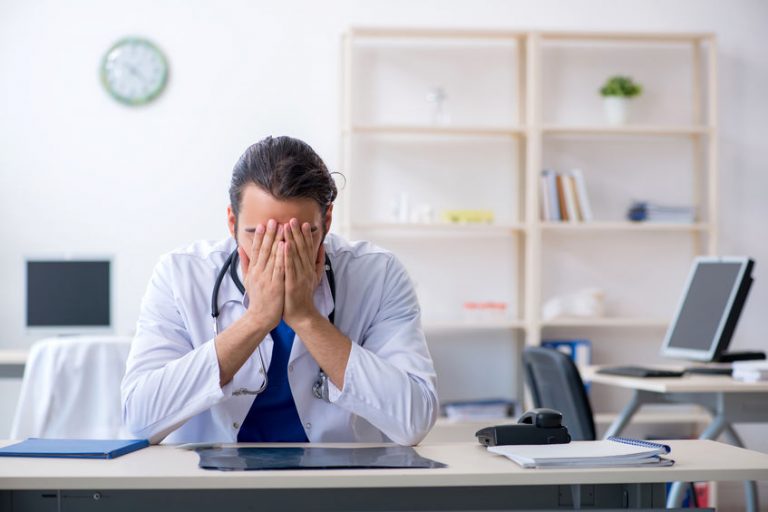 A Guide To No Win No Fee Medical Misdiagnosis Claims
If you are eligible to make a medical misdiagnosis claim, then you may be able to start one on a No Win No Fee basis. Within this guide, we'll explain more about how medical diagnosis is defined and what different types of misdiagnosis can occur.
We'll also talk about the types of damages which you could be compensated for following a medical diagnosis. Also, we will explain how to work out if you're eligible to start a No Win No Fee medical misdiagnosis claim. We'll also explain how our advisors and panel of lawyers may be able to assist with your claim.
What Is A Medical Misdiagnosis?
There are two main types of misdiagnosis which exist. One is an incorrect or missed diagnosis. This is when a medical professional either incorrectly diagnoses what condition you have or fails to diagnose an existing problem. The former can possibly happen when the condition you are diagnosed with shares similar symptoms with the one you actually have.
The other main type of misdiagnosis is a late diagnosis. This is when your condition is identified later than it could have been. This means a delay in getting the right treatment for your condition. A late diagnosis may be a direct follow up to an incorrect or missed diagnosis. If an injury or illness is not identified and treated earlier than it could have been, then the condition could get worse. Following an incorrect diagnosis, you could be given medication which has no effect on your condition. It could even cause side effects which could have been avoided without the misdiagnosis.
A medical misdiagnosis is an issue which could potentially occur whether you're visiting an NHS or private healthcare provider. There are several potential reasons which can explain a medical misdiagnosis. For instance, it could happen if the medical professional examining you misinterprets test results. Alternatively, they may have failed to examine you properly or failed to refer you to the correct specialist.
Clinical Misdiagnosis Examples
There are many different conditions which could potentially be misdiagnosed by a medical professional. Unfortunately, this mistake can potentially cause a lot of harm to a patient if the condition being misdiagnosed is serious. Clinical negligence claims may be started for misdiagnosis issues such as the following:
Meningitis Misdiagnosis Claims
Meningitis is a serious condition that's usually spread by a bacterial or viral infection. It can do serious damage to membranes around the brain and spinal cord if not treated quickly. Therefore, a misdiagnosis of this condition could cause serious harm to a patient and possibly lead to a large compensation payout following a claim. One way a meningitis misdiagnosis could happen is that the symptoms could be misinterpreted as a more common virus.
Cancer Misdiagnosis Claims
Cancers can be life threatening if they are not diagnosed and treated in good time. The symptoms and signs of cancer can vary depending on which exact type of cancer a patient has. If a medical professional fails to diagnose cancer within a patient in good time, then the condition may become more difficult to treat or, sadly, recovery may even become impossible.
Dental Misdiagnosis Claims
Dentists working privately or for the NHS can unfortunately sometimes make mistakes while diagnosing issues with your mouth, teeth and gums. For example, a dentist may fail to spot tooth decay or a bone infection which you have developed. If such issues are not diagnosed correctly or in reasonable time, then it could cause a lot of discomfort and long-term issues for your teeth.
Sepsis Misdiagnosis Claims
Sepsis is a very serious condition which occurs when your immune system dangerously overreacts to an infection. Sepsis can be difficult to spot, since there are lots of potential symptoms and they can be vague. Nevertheless, medical professionals are the most qualified people to identify and treat sepsis. A compensation claim with a large payout could follow if a medical expert misdiagnoses sepsis in a patient.
Stroke Misdiagnosis Claims
Strokes occur when the brain is unable to get oxygen, usually either due to a blood clot or a bleed on the brain. While a stroke is usually very clear for doctors to identify, identifying the type of stroke is more difficult. If a medical professional is unable to diagnose a stroke correctly and in good time, then a patient could unfortunately suffer serious brain injuries.
Misdiagnosis Compensation Calculator
The amount of compensation you could receive from a successful medical diagnosis claim depends on several factors. They include what condition you have which has been misdiagnosed and how severe the condition is. The amount of avoidable suffering you've experienced and financial losses you've accumulated due to the misdiagnosis may also be taken into account.
In some cases, health issues created by a misdiagnosis can lead to a full recovery. But for others, a misdiagnosis can unfortunately lead to severe, life-changing injuries. Therefore, the amount of compensation paid out for misdiagnosis can vary a lot.
In the table below are estimated payouts for misdiagnosis compensation based on different types of injuries you may have suffered. The payout figures included in the table are estimates provided by the Judicial College Guidelines. During a personal injury claim, a solicitor supporting your case may use these guidelines to work out the value of your injuries or illness. Injuries and illnesses suffered due to misdiagnosis are compensated for under 'general damages'.
Special Damages In No Win No Fee Medical Misdiagnosis Claims
In addition to compensation for 'general damages', a personal injury claim may also provide compensation for 'special damages'. This specifically covers financial losses you've suffered as a direct result of the injuries/illness you're claiming for.
As an example, if you are claiming for a misdiagnosis, the illness you've had due to the misdiagnosis may have forced you to take unpaid time off work. You could be compensated for loss of earnings under special damages as part of your compensation payout. Costs of medical treatment and travel expenses related to treatment are other types of financial losses which may be covered under special damages.
Am I Eligible To Make A No Win No Fee Medical Negligence Claim?
If you have suffered as a result of a misdiagnosis by a medical professional, you could be entitled to start a compensation claim against them. All healthcare providers owe a duty of care towards each patient they treat. In order to achieve success with such a claim, you will need to prove a few key points with evidence:
You need to establish that the healthcare provider you are claiming against owed you a duty of care.
You need to show how this healthcare provider breached their duty of care (with a misdiagnosis, or in other ways).
You'll also need to show the link between the duty of care and injuries and/or illness you've suffered as a result.
Keep in mind that medical negligence claims usually need to be started within a certain time frame. By law, under the Limitation Act 1980, a personal injury claim needs to be started within three years of when you suffered your injury or illness due to negligence. With particularly medical negligence claims, an injury or illness you've suffered may not be noticeable on the same day you catch it. The three year time limit may therefore start on the date of knowledge, which is when the health issues you're claiming for could be first diagnosed.
If you are eligible to start a medical negligence claim, then you may be able to do so under a No Win No Fee basis. If you choose to hire a solicitor to support your case, then they may offer to assist under a No Win No Fee agreement. This type of arrangement can provide several financial benefits, including the following:
No fees to be paid upfront at the start of your claim.
No legal fees should need to be paid during the middle of the claim either.
If your claim is not successful, you will not be required to pay your No Win No Fee solicitor's fees.
More Advice On Making A No Win No Fee Medical
Misdiagnosis Claim