Time Limits for Medical Negligence Claims
This post focuses on the varying time limits for medical negligence claims and which time limit could apply to you.
Accepting that you or somebody you love is the victim of medical negligence isn't always easy. Feeling let down by a healthcare provider or professional you place your trust in can leave you conflicted, confused and even angry.
Medical negligence occurs when a medical professional breaches their duty of care, meaning they provide you with substandard treatment. Where negligence has occurred, and it's caused you undue pain or illness, or unnecessary worsening of it, you could seek redress. Those who suffer in such as way due to medical negligence could claim compensation.
However, all claims are bound by time constraints and, therefore, your window of opportunity to claim is limited.
What Are The Time Limits For Medical Negligence Claims?
Although there can often be a delay between the date of suffering negligence to the date you decide to take the matter further, strict time limits still apply. In general, you have 3 years from the date of the negligence, or incident date, to begin your claim.
In cases where the negligence was not immediately known to you, the limitation period starts from the date you learned that the negligence caused your undue injury, illness or further suffering. This is known as the date of knowledge.
These time limits are set out under the Limitation Act 1980.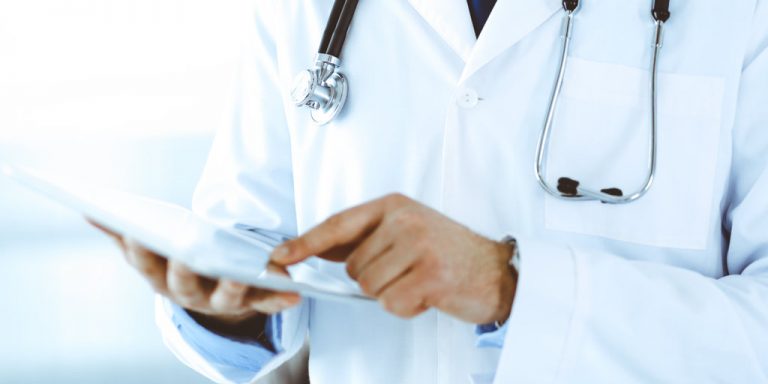 Date Of Knowledge In Clinical Negligence Claims
In cases where the negligence was not immediately obvious as the reason for your suffering, identifying and settling on the correct date of knowledge is imperative. The 3-year time limit to claim could begin from this date. 
The date of knowledge can often be involved in surgical negligence claims. For example, after surgery, you might not be aware that a retained foreign object, such as surgical equipment, is in your body due to the surgeon's negligence. You might only discover this after experiencing pain and having a follow-up X-ray. This would be the date you gained knowledge that negligence caused your pain.
When a medical professional leaves a foreign item in a person's body, this is a never event. Essentially, there is no reason for it to happen because all proper processes should be in place.
Another example is if you presented clear symptoms to your healthcare professional for some time but only received the correct diagnosis at a later date due to their negligence. You could suffer a worsening of your condition during this time. The date of the diagnosis could be the date of knowledge and the 3-year window would count down from then onwards. This highlights how complex medical negligence claims can be.
How Time Limits For Medical Negligence Claims Can Be Affected By The Date Of Knowledge
You can form your understanding of the date of knowledge in two ways. For example:
It can be confirmed after you have gathered sufficient evidence to support your initial suspicions. This is known as actual knowledge.
Constructive knowledge is when you are advised by an expert or third party that the information presented to them indicates that negligence has taken place. It is presumed that you could not have reached this conclusion without their assistance.
Where in doubt, you could seek the opinion of a medical negligence solicitor to help you identify the correct date. You should avoid making the mistake of wrongly guessing the start date of the time limit. Similarly, you shouldn't take for granted that you could still have enough time left to act.
Are There Exceptions To The Clinical Negligence Limitation Period?
Those who experience medical negligence as a minor (under 18 years of age) have up until their 18th birthday for a trusted adult or family member to make a claim on their behalf. This is known as a litigation friend and they are responsible for acting in the child's best interests.
Alternatively, if nobody claims before the minor turns 18, they would have 3 years from the date of their 18th birthday to make a claim independently. 
Where a claimant lacks mental capacity as defined by the Mental Capacity Act 2005, a litigation friend can be appointed to represent them. This can apply if somebody suffers from serious mental health issues or is incapacitated as a result of their injuries or illness, for example.
If the person recovers their mental capacity, they'd have 3 years to claim from the date of recovery. However, this can only be done if someone hasn't yet claimed on their behalf.
How Do Medical Negligence Time Limits Influence The Claims Process?
It goes without saying that sometimes you are overwhelmed by your injuries and focused on the recovery which inevitably follows. However, it could be in your best interest to begin your claim as soon as is reasonably possible. The benefits of doing so include:
Taking swift action could increase the likelihood that you are able to recall events in more detail.
You may have better access to evidence (for example, evidence of financial losses caused by the injury could be more easily retrievable).
Stronger evidence can help the prospect that your claim will have a successful outcome. Therefore, it could be essential to act with as much time left before the limitation period expires. 
You will be unable to claim compensation for your injuries once the limitation period has expired unless there are exceptional circumstances. Therefore, time is of the essence in these matters.
If you have any questions about the time limits for medical negligence claims, why not reach out to our advisors? They give no-obligation, free legal advice.
Can I Pursue Clinical Negligence Compensation Under A No Win No Fee Agreement?
Medical professionals may do everything they can to provide you with the right care, and your health could still be negatively impacted. This doesn't always mean that negligence has occurred. However, if the professional provided substandard care and you suffered unreasonable harm as a consequence, you may be able to claim. That is, if your claim is still within the time limits.
If you do have a valid claim, you could use the services of our panel of lawyers on a No Win No Fee basis. Our panel offers No Win No Fee agreements for all claims they take on. 
What this means is that your lawyer offers you their services without asking for any ongoing or upfront fees. If the claim isn't successful, you wouldn't have to pay any solicitor fees at all. 
If the claim is successful, the lawyer deducts a small percentage from your compensation to reflect the commercial risk entailed. This percentage is agreed upon in advance and won't vary after that. It is also capped by law. 
This all means that there is reduced financial risk in taking legal action with the help of a lawyer or solicitor. Where the information presented indicates that the claim is likely to be successful, our panel could agree to represent you on such a basis. 
Make A Claim Before The Limitation Period For Clinical Negligence Expires
To see if you can start your claim:
Call us on the number at the top of the page and speak with one of our experienced legal advisors.
You can also contact us via our website.
Use our live chat to speak to an advisor instantly.
Our consultations are free of charge and there's no obligation for you to proceed with the services of our panel. What's more, our advisors are available 24/7 for you.
More Medical Negligence Guides
Time Limits For Medical Negligence Claims FAQ
How long do you have to claim for medical negligence?
In many circumstances, you have 3 years from the date you received the negligent treatment. If the negligence became known after the event, then you could have 3 years from the date you became aware of it. Speak to our advisors for clarification. 
How old do you have to be to claim medical negligence in the UK?
Those under the age of 18 need a litigation friend to represent them. Alternatively, they can claim for themselves but would generally have 3 years from their 18th birthday to do so.  
When does the 3-year negligence limitation period start?
Limitation starts from the date the negligence first happened or from the date the injuries were diagnosed as being caused or worsened by negligence.
Thank you for visiting our article on time limits for medical negligence claims. We hope that you now feel more certain about whether you have a claim, and more comfortable about claiming.
Start Your No Win No Fee Case Today
More Advice On Making A GP Negligence Claim