Prescription Error Claims
If you visit a medical professional or hospital, then you may be prescribed certain medication as part of your treatment. However, mistakes can unfortunately sometimes occur during treatment. Although not every prescription error will cause you suffering, some negligent errors could cause you to endure unnecessary pain. When this happens to patients, it could lead to prescription error claims.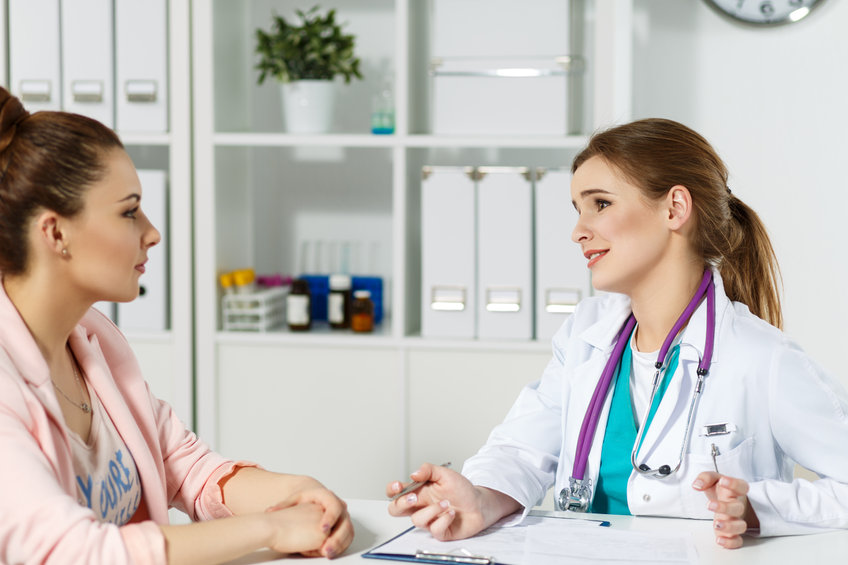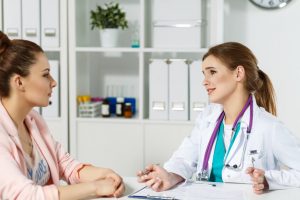 A prescription error can lead to serious illness or injury if you're affected by it. In some cases, this kind of error could even prove fatal. However, you may be entitled to make a medical negligence claim on behalf of the person who has passed away if negligence caused their death.
Your case could succeed if you can establish that a prescription error occurred due to negligent behaviour by a healthcare provider, and this caused you further or new illness or injury.
In this post, we'll discuss how prescription error claims usually work. We'll also talk about how prescription errors may occur and how to check if you're eligible to make a claim.
Select a Section
What Is A Prescription Error?
A prescription error refers to instances where a mistake is made during the prescribing or dispensing of medication to a particular patient. This can lead to the patient taking medication that they shouldn't take, or a higher or lower dose than is required. It could cause:
A new or worsened illness, depending on the medication and dosage
Damage to mental health (if this is a side-effect of the unnecessary drug, for example)
A prolonging of the original illness (if the medication doesn't alleviate or exacerbate any symptoms, for instance)
Just because a medical professional prescribes incorrect medication doesn't always mean that it amounts to medical negligence. If symptoms indicate that you should take a certain medication, and your medical history doesn't suggest you would suffer if you took it, it could be understandable for the professional to prescribe it.
However, if the medical professional is negligent (for example, they ignore your previous medical notes and prescribe you a medication that worsens another condition you have), and you suffer as a consequence, you could claim. What's more, if a pharmacist receives the correct prescription but gives you the incorrect medication, and this causes you injury or illness, you could claim.
Prescription Error Examples
There are different types of errors that could potentially be made by healthcare professionals during the prescribing or dispensing of medication for a patient. Examples include the following:
Prescribing medication at the wrong dosage, despite clear symptoms that indicate not to
Not checking your medical history and, therefore, prescribing a medication containing an allergen that could trigger a reaction for you
Not checking the medications you're already taking and prescribing something that makes you ill in combination with it
Dispensing the wrong medication or dosage despite the correct prescription being given
If you endure further or new physical or mental suffering due to any of the above, you could claim.
How Common Are Wrong Medication Errors?
According to the British Medical Journal (BMJ), 237 million medication errors occur each year occur in England. Among these, 72% are considered to be minor. What's more, the avoidable consequences of medication errors cost the NHS over £98 million each year. Such errors are also estimated to cause 1,700 deaths on an annual basis.
Prescription errors can happen for a variety of reasons. These include weak prescribing systems and human factors such as fatigue, staff shortages, or poor environmental conditions.
Source: https://www.bmj.com/company/newsroom/237-million-medication-errors-made-every-year-in-england/
How Much Can I Claim For Prescription Error Negligence?
The amount of compensation for prescription error claims can vary substantially. Numerous factors are taken into account when the payouts for such cases are being decided. These factors include what injuries or illnesses were suffered due to the negligent behaviour and how severe they were.
Compensation can be split into two heads of claim. The first is general damages, which compensates you for injuries caused by medical negligence.
The Judicial College has guidelines that contain compensation brackets based on different injuries and their severities. Legal professionals use this publication to help them when valuing general damages.
To help establish the severity of your injury or illness and the cause, you'd attend a medical assessment as part of the prescription error claims process. An independent medical professional would check your injuries and create a report. Your solicitor could use this report alongside the Judicial College Guidelines to value your claim.
Special Damages In A Medication Error Claim
If you are eligible to claim general damages for injuries you've suffered due to a medication error, then you may also be able to receive special damages. This is compensation for financial losses that are directly related to the injuries you've suffered.
Examples of financial losses that could be covered under special damages can include the following:
Loss of income due to your injuries requiring you to take unpaid time off work.
Loss of future potential earnings if your injuries necessitated you to move to a different role that is lower-earning than the one you had before.
Travel expenses (such as travelling to receive medical treatment for your injuries).
To claim for financial losses such as the examples listed above, you will need evidence that they exist and are directly linked to your injuries. For example, receipts or tickets could be used as evidence when claiming for travel expenses under special damages.
Can I Make A No Win No Fee Medication Error Compensation Claim?
There are certain requirements that need to be met in order to start a medication error compensation claim. You will need evidence that shows that a healthcare professional owed you a duty of care and breached this duty. You'll also need to link the breach to any unnecessary and avoidable injuries that you are claiming compensation for.
Claim Time Limits
In addition, you need to make sure you start your claim within the allowed timeframe. Due to the Limitation Act 1980, medication error claims usually have to begin within 3 years of when the negligence occurred. In some cases, when injuries from the error cannot be diagnosed as being caused by negligence until a later date, then the time limit starts from the day of your diagnosis. This is known as the date of knowledge.
Under certain conditions, the 3-year time limit may be frozen. If a victim of a medication error is either under the age of 18 or lacks the mental capacity to act on their own behalf, then the time limit for claiming is put on hold.
If you're under 18, you could claim from the date of your 18th birthday. You would have 3 years. However, if you wish to claim before then, a litigation friend could do so on your behalf.
A litigation friend could also claim on behalf of someone who lacks the mental capacity to claim. However, if you recover this mental capacity, you would have 3 years to claim from the date of recovery.
No Win No Fee Prescription Error Claims
If you have enough time and evidence to start a claim, then you may be able to do so on a No Win No Fee basis. If you choose to use the services of a solicitor from our panel and your claim is accepted, then you would sign a No Win No Fee agreement. This is formally known as a Conditional Fee Agreement (CFA). Such an agreement can provide several financial benefits, including the following:
You won't be required to pay solicitor fees upfront.
You won't need to pay solicitor fees during the claim either.
If your claim proves unsuccessful, you won't need to pay your solicitor's fees at all.
If the No Win No Fee claim proves successful, then your solicitor would deduct a small percentage of the compensation. This is known as a success fee and it's capped by law.
Get More Advice On Prescription Error Claims
You can contact Medical Negligence UK for more advice on prescription error claims. We can provide advice on claims made for prescribing errors. You can contact us by:
Calling us on the number at the top of the page.
Using our live chat to get instant answers
More Clinical Negligence Guides
For more advice on clinical negligence claims, you can check out the following resources:
Prescription Error Claims FAQ
In the final section of our compensation for a prescription error post, we've answered some frequently asked questions.
What do I do if I receive the wrong prescription?
If you notice or suspect that you've received the wrong medication, then there are a few things you can do. You can contact the healthcare provider to report the error or check if you've got the appropriate medication. If an error has occurred, it's worth holding onto the medication and the packaging if you still have it.
Can I sue my doctor for giving me a wrong prescription?
It may be possible to claim compensation if a doctor has prescribed you incorrect medication. To succeed with a wrong prescription claim, you will need sufficient evidence that shows that you suffered harm due to negligence by your doctor.
What is a wrong prescription error?
A wrong prescription error refers to instances where a healthcare provider prescribes or dispenses medication to a patient in error.
Thank you for reading our post to prescription error claims.