Cosmetic Surgery Compensation Claims
Cosmetic surgery negligence can occur when someone is harmed during a cosmetic procedure due to negligent practice on the surgeon's behalf. However, it could also be caused by the negligence of other cosmetic professionals.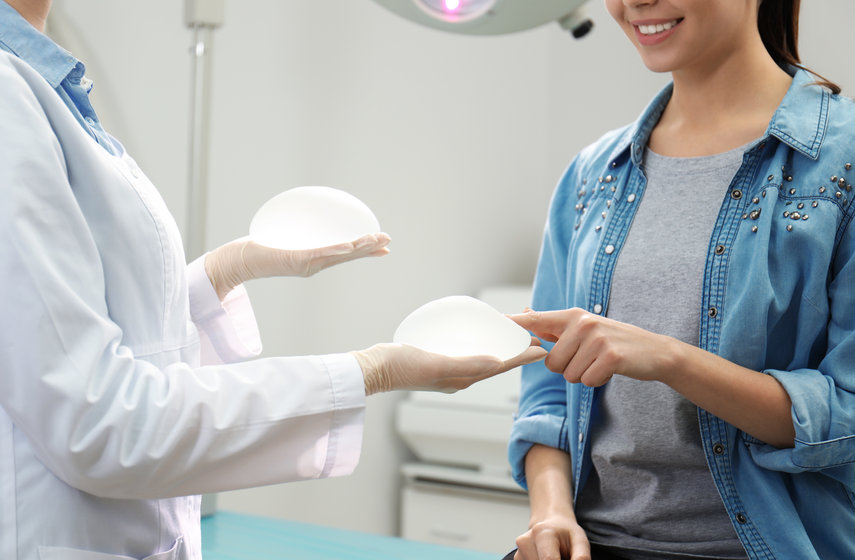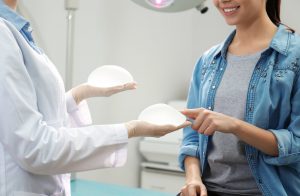 Negligent cosmetic surgery can leave you with physical and mental injuries that can last some time. If you can prove that your surgeon or other cosmetic professional breached their duty of care towards you and caused you undue harm, then you could be entitled to compensation.
In this post, we'll explain how claiming cosmetic surgery compensation works and what makes some patients eligible to claim.
Our advisors are available 24/7. In addition, they give free legal advice with no obligation for you to proceed with the services of our panel of medical negligence solicitors. Why not get in touch? You can call us on the number at the top of the page.
Select a Section
What is Cosmetic Surgery Negligence?
Cosmetic surgery negligence refers to instances where a cosmetic procedure took place but substandard care meant that it harmed you. This could be by creating a new injury or condition (whether mental or physical) or worsening it.
Cosmetic surgery includes a range of procedures that can alter the shape, size and appearance of certain parts of the body. Examples include breast enlargement or reduction, nose reshaping (rhinoplasty), hair transplants and liposuction.
It aims to enhance your appearance and is separate from reconstructive surgery, which mainly aims to repair and reconstruct missing or damaged tissue and skin following an accident, illness or birth defect.
Cosmetic surgery may be provided by the NHS for psychological or other health reasons. However, people usually seek such treatment from private providers.
Duty Of Care And Cosmetic Surgery Negligence Claims
If you arrange to undergo cosmetic surgery, then the clinic and cosmetic professionals involved (such as surgeons) owe you a duty of care. It is similar to the duty of care that other medical professionals owe to patients while treating them.
As part of their duty of care, a cosmetic surgeon and other cosmetic professionals should take every reasonable step they can to ensure you receive the correct treatment. Essentially, they should provide you with the minimum standard of care. If the care falls below that standard, this would be deemed negligence. And if you suffer unnecessary mental or physical damage as a result, you could claim.
How Can Cosmetic Surgery Go Wrong?
Generally, cosmetic surgery is safe and many are pleased with the results. Being dissatisfied with the outcome, however, doesn't necessarily lead to cosmetic surgery compensation claims. What's more, there is a level of pain that can be expected due to surgical procedures, and you may have been warned of this by the cosmetic professionals.
However, you could be able to claim if you endured undue harm because:
The surgeon used a defective product (a damaged breast implant, for example).
You weren't provided with adequate information about the risks of the surgery.
The treatment was substandard.
The aftercare was substandard.
Surgical never events (entirely preventable occurrences) include:
Operating on the wrong site
Using the wrong implant
Leaving a medical instrument inside the body after the procedure
There are various kinds of complications that could occur as a result of cosmetic surgery. Certain issues may be more likely than others, depending on what type of cosmetic procedure you receive. Potential complications can include the following:
Infection at the treatment site
Fluid buildup under the skin that causes swelling (seroma)
Blood loss
Nerve damage, including numbness or tingling
Abnormal scarring
Separation of surgical wounds (which may require additional procedures)
Complications from receiving anesthesia
If any of the above are caused by medical negligence and you suffer as a consequence, you could claim. For example, an infection could occur due to unhygienic equipment or improper stitching and it could lead to serious health issues.
How Much Compensation Could I Get For Cosmetic Surgery Negligence?
The amount that claimants receive in cosmetic surgery compensation claims can vary a lot. That's because numerous factors influence the value of claims. These factors include what exact injuries you've suffered, how severe they are and how much of an impact they've had on your life.
When seeking compensation for medical negligence, there are two heads of claim: special damages and general damages.
General damages compensate you for physical or psychological suffering caused by negligence. In order to prove the severity of your injuries and that medical negligence caused or worsened them, you'd attend a medical assessment as part of the claims process.
An independent medical professional would assess your injuries and create a report. If you use the services of a solicitor to claim, they can use this report to value your injuries and as evidence.
Our panel of solicitors tries to ensure that the assessment is held locally to you for ease.
Special Damages In Cosmetic Surgery Claims
If you are able to claim for general damages in a cosmetic surgery claim, you may also be eligible to seek special damages. This is compensation that aims to recover the financial losses that are directly related to your injuries.
Examples of financial losses that may be covered under special damages can include:
Loss of income if cosmetic surgery negligence forces you to take unpaid time off work.
Loss of future potential earnings if injuries from surgery led you to switch to a different job that pays less than your previous one, or you're unable to work at all.
Travel expenses, such as those you accrued when travelling to receive medical treatment for your injuries.
In order to prove special damages in cosmetic surgery compensation claims, you'd need to provide evidence of the financial losses such as bills, receipts and invoices.
Could I Make A No Win No Fee Medical Negligence Claim?
To make a medical negligence claim for a cosmetic surgery procedure gone wrong, certain requirements need to be met. You will need evidence that shows that a cosmetic surgery provider owed you a duty of care and that this duty was breached by them. You'll also need proof that shows the breach in duty of care ultimately caused the injuries you're claiming for.
Medical Negligence Claims Time Limit
Under the Limitation Act 1980, you generally need to make a cosmetic surgery negligence claim within 3 years of the date negligence occurred. However, if injuries from medical negligence were diagnosed later, then the 3-year time limit begins from that date. (This is otherwise known as the date of knowledge.)
A litigation friend could claim on your behalf if you lack the mental capacity to do so yourself.
To ensure you're claiming within the right time limit, why not get in touch?
No Win No Fee Claims
You may be able to claim on a No Win No Fee basis. If you decide to hire a solicitor to support you, then you may sign a No Win No Fee agreement with them. This is also called a Conditional Fee Agreement (CFA).
The benefits of No Win No Fee include:
Not having to pay solicitor fees upfront
Not having to pay solicitor fees during the claim
Paying the solicitor a success fee, only if the claim wins. What's more, this success fee is capped by law.
Not having to pay any solicitor fees at all if the claim loses.
Our panel of solicitors offer No Win No Fee agreements when they take on cosmetic surgery compensation claims. Why not see if our advisors can connect you?
Connect With Clinical Negligence Solicitors Today
You can contact Medical Negligence UK today for more advice on cosmetic surgery negligence claims. We can help with any queries you may have about clinical negligence solicitors. You can contact us through the following methods:
Call the phone number at the top of the page.
Use our live chat to get instant answers.
More Medical Negligence Guides
For more advice on claims related to medical negligence, you can check out the following resources:
Pre-Action Protocol for the Resolution of Clinical Disputes
Thank you for reading our post about cosmetic surgery negligence.