No Win No Fee Medical Negligence Claims
When you realise that you are the victim of medical negligence, this serious failure amounts to a betrayal on the part of those you trust.
If you believe that you have received negligent medical treatment- either by a medical professional or healthcare provider, then you may be entitled to compensation for the injuries and suffering this has caused.
Claims which meet the criteria for medical negligence can usually be funded under what is known as a No Win No Fee conditional fee agreement.
This article tells you more about how the medical negligence claim process works and the numerous financial benefits afforded to those who have been impacted.
What Is A No Win No Fee Agreement?
No Win No Fee agreements are special funding arrangements available to those who have suffered injury or ill health as a direct result of medical negligence. This is what is known as a Conditional Fee Agreement.
Such agreements allow you to make claims without paying any legal costs out of your own pocket.
There is also minimal financial risk involved.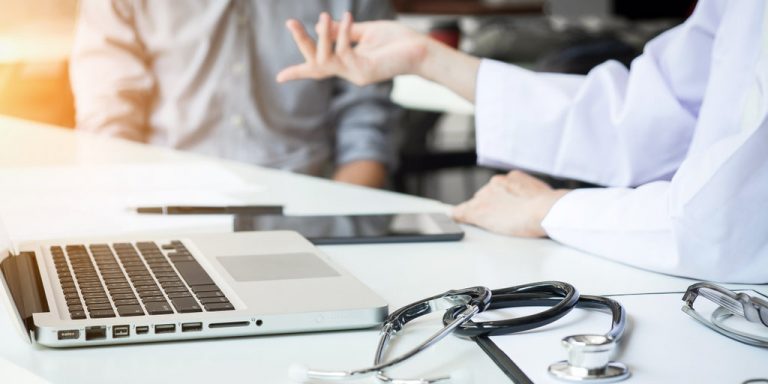 Types Of No Win No Fee Medical Negligence Claims
Medical negligence covers a broad range of treatment types across various health care settings. It is not limited to care provided by the NHS and can also include private companies, nursing homes, and care providers.
Examples of clinical and medical negligence include:
Surgical errors, such as operating on the wrong side of the body
Operations that were unnecessary or preventable
Hospital negligence, such as falls in hospital
Prescription errors, such as the wrong dosage or wrong medication being administered
Receiving a late or incorrect diagnosis  
Failure to diagnose cancers, strokes or heart conditions despite you presenting obvious symptoms
Injuries to infants during birth, such as fractures or cerebral palsy and other serious brain injuries
Hospital-acquired infections, such as MRSA and post-surgical infections
Failure to refer you to the correct specialist within a reasonable amount of time, resulting in your health declining
Injuries to nursing and care home residents.
Serious negligence can be life-changing, worsen existing illnesses, and cause additional injuries which then need to be treated.
How Much Compensation Could I Get For Medical Negligence?
The amount of compensation you receive if your claim is successful is calculated based on the severity of the negligence and injuries caused. It also takes into account the pain and suffering you have endured as a result.
This is known as general damages. 
Your award will be based on Judicial College guidelines depending on your specific injuries, such as the amounts detailed below.
You can contact us to obtain a more informed expert opinion on how much compensation you can expect to receive.
Special Damages In No Win No Fee Clinical Negligence Claims
In addition to general damages, you may also be awarded special damages depending on the impact the negligent medical treatment has had on your life.
These are awarded to reflect the financial expense and inconvenience that serious negligence can often cause, such as:
Loss of earnings due to illness or impairment
Future projected loss of earnings due to being unable to continue in your previous career or profession
Out of pocket expenses for physiotherapy or rehabilitation.
Travel costs to and from medical appointments resulting from the negligence
Adjustments to living accommodation
The cost of mobility aids and devices
These damages are awarded strictly upon proof of expenses, such as evidence in the form of receipts and invoices.
Our panel of medical negligence lawyers can assist you in collecting the evidence necessary to get the most out of your claim.
Am I Eligible To Claim Under A No Win No Fee Agreement?
If you have reason to believe that you have suffered due to medical negligence, the success of your claim depends on three things.
First, the doctor or care provider involved must owe you a duty of care. Secondly, you have to be able to prove that they have breached that duty, And finally, the breach of care must have directly resulted in injury, pain, or suffering.
This is known as the Bolam Test and whether you have a claim or not is judged using these three principles.
You will be unable to make a claim unless you can prove that the negligence has caused you to suffer as a direct result. Breach of duty of care in itself does not meet the claim criteria without the presence of injury or harm.
And time is of the essence in these matters. Due to the Limitation Act 1980, the time limit for starting your claim is 3 years from the incident date or 3 years from the day you became aware of the negligence. This is known as the date of knowledge. 
When the person involved is a minor, the 3 year limitation period begins on the day of their 18th birthday. However, you can represent a minor in their claim by acting as their litigation friend. Litigation friends can also act on behalf of somebody who lacks mental capacity. 
Legal aid is also available in limited situations, usually when the matter involves a birth injury.
How To Take Legal Action For Medical Negligence
To find out about how we can help you with your claim, call us on 0800 123 4567 or email info@xyz.co.uk. 
Our advisors are able to partner you with medical negligence lawyers with experience dealing with your specific type of claim.
More Clinical Negligence Guides
No Win No Fee Medical Negligence Claims FAQ
How do No Win No Fee agreements work?
No Win No Fee agreements work on the basis that your lawyer expects that your claim will be successful therefore is happy to represent you without a retainer or any upfront payment for their services.
They then deduct a small fixed percentage of your compensation to cover their fees.
Is A Conditional Fee Agreement and a No Win No Fee Agreement The Same Thing?
No Win No Fee is a different type of conditional fee agreement. The key difference is that your lawyer will charge you a success fee. This means that they will deduct a percentage from your damages to reflect the commercial they take in representing your case.
How Much Do Solicitors Charge Under A No Win No Fee Agreement?
Success fees can vary depending on the firm you choose, however, the amount you can be charged is capped at 25%.
This also tends to be the industry standard.
Thank you for reading our article on No Win No Fee compensation claims. We hope this information helps take the first step towards starting your claim.
Start Your No Win No Fee Case Today
More Advice On Making A GP Negligence Claim