No Win No Fee Agreements In Medical Negligence Claims
Welcome to our guide about how to file successful No Win No Fee medical negligence claims.
Clinical negligence is a serious matter and occurs when a patient receives substandard medical care. It can cause illness, injury or needlessly deteriorate a person's health condition.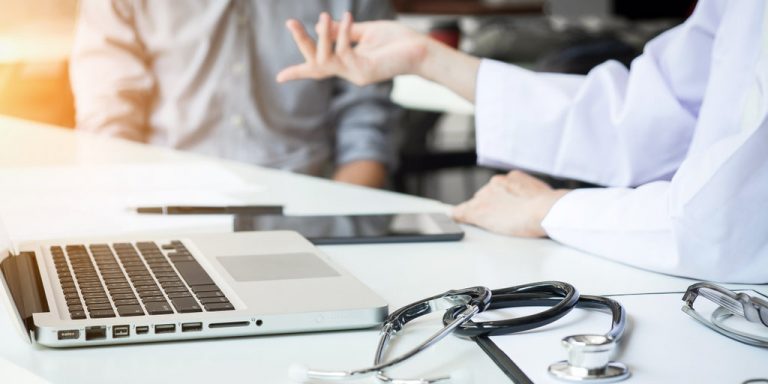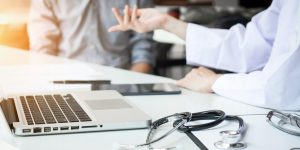 In this guide, we break down how to make a claim and what evidence you may need. Furthermore, we spotlight the significance of working with a No Win No Fee solicitor and how this may help you.
You can jump ahead to any of the sections in this guide by clicking the headings below. If you find that you have any questions, feel free to contact our advisors. Their consultation is absolutely free. What's more, if you have solid grounds to claim, they can connect you with our panel of solicitors who could handle your claim on a No Win No Fee basis.
Note that there's no requirement for you to take legal action purely as a result of getting in touch. Nevertheless, if you do want to make a claim or need free legal advice, contact us by:
Calling us on the number at the top of the page
Completing the online contact form;
Or dropping us a message on our 24/7 Live Chat
Select A Section:
The Definition Of Medical Negligence
Before we break down No Win No Fee medical negligence claims, let's talk about medical negligence itself. Any compensation claim must prove the negligence of a third party was the main cause of the claimant's harm. For medical negligence, this means proving that the reasonable minimum standard of care that you expect from a doctor or nurse wasn't met, and this caused you undue suffering.
Not all instances of medical negligence result in a claim. It's always possible for medical professionals to misdiagnose an illness, for example, and for that to be understandable or justifiable. However, if (for instance) the error is totally unnecessary, their actions are unacceptable, or the misdiagnosis was unreasonable, this could be seen as medical negligence. It could leave you with worsened or new health complications, and possibly permanent damage. If this applies to you, you may have grounds to file a clinical negligence claim. Please get in touch if you have any queries.
Examples Of Clinical Negligence
There are various situations that could lead to you filing No Win No Fee medical negligence claims. One of these is if you receive an incorrect diagnosis of your condition or illness, despite clear symptoms. A medical misdiagnosis could have many long-term repercussions because you may have received medication or surgery that wasn't required. The impact of this could damage your body and potentially make you more susceptible to other future illnesses.
Another example would be an unreasonably delayed diagnosis, which could mean you require more treatment as well as a longer recovery time. Depending on the condition, a delay of even a few weeks could greatly impact your wellbeing.
It could also be that you receive substandard surgery, causing you greater harm than anticipated. This could include nerve damage that leaves you with mobility restrictions in a particular part of the body.
These are just some of the scenarios that could allow you to file a medical or hospital negligence claim. Make sure to call us on the number above if you want to know more.
The Evidence Required For No Win No Fee Medical Negligence Claims
Evidence in No Win No Fee medical negligence claims is crucial. A key example is for you to have a medical assessment as part of the claims process. An independent medical professional would assess your injuries in order to:
Give their opinion on whether your injuries are consistent with medical negligence.
Establish the severity of them.
The professional would put the above in a report, which your solicitor could use to help value your claim. The report can also act as evidence.
You could also need to use the 'four D's' as types of evidence:
Duty: The medical professional owed you a duty of care as a patient. Medical records can be used to help demonstrate that you were a patient.

Dereliction:

This is when a medical professional deviates from accepted standards of care and you suffer harm as a result. 

Direct cause:

This is the actual inaction or action that caused you undue suffering.

An unreasonable misdiagnosis or operating on the wrong body part are examples.

Damages:

This is the effect that the medical negligence had on you. The independent medical assessment is a way of proving your physical and mental suffering. However, you can also claim for financial losses caused, as we discuss in the next section.
As part of the process, the Bolam test would be applied. Essentially, a group of similar medical professionals would give their opinion on whether the defendant provided acceptable care.
You don't need to use the services of a solicitor to claim, but if you do, they'd be able to explain and help with the above. What's more, our panel of solicitors try to arrange medical assessments locally for you. Why not reach out for free to learn more?
How Much Compensation Could I Get For Clinical Negligence?
There are two heads of claim: general damages and special damages. General damages compensate you for the physical and mental suffering caused by medical negligence.
The Judicial College Guidelines (JCG) contains potential compensation figures for various injuries and their severities. Legal professionals use these guidelines to help them when valuing injuries.
As for your own claim, compensation depends on factors such as what your injuries are, their severity and their long-term impact on your life. If you'd like our advisors to value your claim for free, why not get in touch?
Special Damages In No Win No Fee Medical Negligence Claims
Special damages compensate you for the financial costs and expenses that arise due to the pain and suffering that you endure. Examples of special damages include:
A loss of income while you're unable to work;
The costs of medication;
Expenses for travel (to and from appointments, for example);
Any home or car modifications because you have suffered immobility.
You could also recover the costs of care if you required or still do. The gracious care of family and friends could comprise this, as could you hiring a nurse or carer. You could also include hiring any professionals to handle home chores, such as gardening or cleaning.
To prove special damages, you'd need to provide financial documents such as receipts or invoices. It would be difficult to reclaim the costs without these.
If you have any questions, make sure to drop our friendly advisors a message.
Pursuing No Win No Fee Medical Negligence Claims
No Win No Fee medical negligence claims can prove beneficial for those wanting to make a claim with the help of a solicitor, but who feel unable to fund their services. For instance, if you work with a No Win No Fee solicitor:
There aren't any solicitor fees beforehand or while the claim is ongoing;
You'd pay a success fee to your lawyer, but only in the event that the case wins;
This success fee is capped by law to protect the majority of your settlement payout;
If, however, the case is unsuccessful, you don't pay anything at all in solicitor fees;
Our panel of solicitors offer their services on a No Win No Fee basis for all accepted claims.
Get In Touch
With all of this in mind, we now suggest that you contact us if you wish to pursue a claim. Keep in mind that there's no obligation to take legal action even after you chat with our advisors. They'll be able to assist you and to assess the validity of your medical negligence claim. Therefore, to speak with an advisor as soon as possible, you can use one of the following 3 methods:
Call us up on the number at the top of the page;
Fill in the online contact form;
Or get an instant response by using our 24/7 Live Chat.
More Advice On No Win No Fee Medical Negligence Claims
We hope you now have a greater understanding of how to file No Win No Fee medical negligence claims. However, we recognise that the more information that you have, the better. As a result of this, we leave you with these additional resources that should shed even more light on the topic:
The full NHS Resolution annual report and accounts for 2020/21 is online for anyone to read.
The Government has advice on how to use litigation friends for claims where the injured party is a child or someone who lacks the mental capacity to claim for themselves.
You could also see how to make a complaint via the General Medical Council (GMC).
Thank you for reading our guide about how to file successful No Win No Fee medical negligence claims.